01/02/2023
Vietravel – Branding Campaign 2021
x2 Revenue
Booking revenue
-5,15%
Digital Marketing Cost
Vietravel is a long-standing travel company in Vietnam, wishing to increase brand awareness on social media. Chin is the media partner for this project of Vietravel.
Challenge
Vietravel is a Vietnamese travel company established in 1995, so far has more than 27 years of experience in the tourism market.
However, with a lot of experience, Vietravel is still in a difficult position and needs to recalculate strategic moves after the COVID-19 epidemic, which has had a direct impact on the world tourism industry (not only Vietnam).
Vietravel's desire for this strategy is to make the most of social media to cover all travel services, especially online booking. With the experience of being a successful media agency with many case studies in the field of tourism, Chin Media has become a prestigious partner for this campaign of Vietravel.
Solution
Chin Media proposed the solution "Increasing online bookings through expanding the group of potential customers". The COVID-19 epidemic is gradually being well controlled, so the tourism industry needs to be restored and people are also normalizing their travel needs. Therefore, expanding potential customers into wider groups will help Vietravel expand the brand image in customers' minds.
How it works
Make the most of search engines such as Coc Coc, GDN and Fanpages, Youtube with unique content produced exclusively with Chin Media's creative team to help Vietravel successfully attract a large number of users.
Install advanced GA tracking and track real-time on the dashboard so it's easy to optimize across the entire campaign.
Outcome 
x2 booking revenue

-5,15% digital marketing cost
Growth With Us
Các dự án khác
Booking.com is a Dutch online travel agency looking for digital media solutions to increase brand awareness and increase online conversions. Challenge Booking.com is a Dutch online travel agency founded in 1996. Booking.com's goal has always been to bring great experiences with the best quality to its customers. After the impact of the COVID-19 epidemic,…
Traveloka is a leading online travel agency in Southeast Asia, looking for digital media solutions to increase brand awareness and increase online conversion rates. Challenge: Entering the Vietnamese market, Traveloka has difficulty when there are many similar booking/hotel platforms that are popular. Recognizing that barrier, Traveloka focuses on investing in online advertising to optimize market…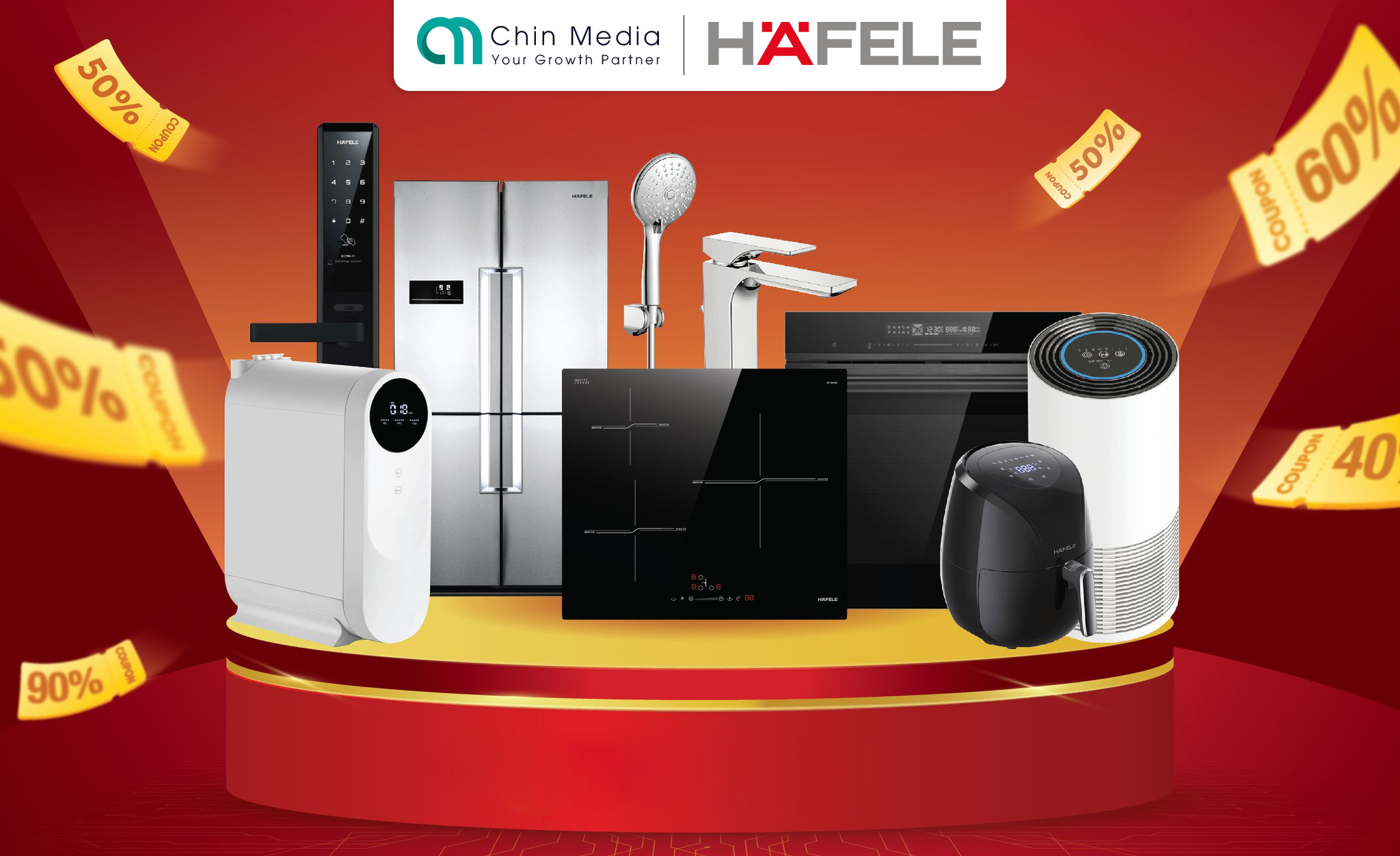 Established in Germany since 1923, Häfele is a world-renowned brand for smart home and project solutions. Chin Media has helped Häfele to strategize with impressive results. Challenge Häfele has been established in Germany since 1923 and specializes in supplying hardware systems, accessories and electronic locking systems with presence in more than 150 countries. In Vietnam,…