16/08/2023
Traveloka x Chin Media: Rate conversion optimization thanks to the "travel inspiration" of young people
Traveloka is a leading online travel agency in Southeast Asia, looking for digital media solutions to increase brand awareness and increase online conversion rates.
Challenge:
Entering the Vietnamese market, Traveloka has difficulty when there are many similar booking/hotel platforms that are popular. Recognizing that barrier, Traveloka focuses on investing in online advertising to optimize market share. Chin Media has been trusted by Traveloka to become a strategic planning partner.
Solution:
Realizing that Traveloka has advantages that can be deeply exploited is a modern online platform and app, friendly interface, reliable & competitive price. However, there are still advantages and disadvantages when compared to competitors in the same service.
Chin Media offers its own solution for Traveloka "
multi-platform integrated communication
". With a way of communication that creates a friendly, close feeling and inspires trips through travel bloggers, social networking groups, skillful
seeding
to evoke emotions for trips.
Chin provides a package to build a professional, creative and distinctive brand image, combined with banner production, which is easy to apply anywhere & on multiple platforms, especially using Coc Coc search Ads to create an advantage. Brand-specific communications.
How it works:
"Inspiration", "Natural" and "Honesty" are the inspirational ingredients to create many new trips. Understanding the needs and expectations of a large number of young people who are passionate about travel is the key to the success of the campaign.
The most honest reviews from travel bloggers and natural searches have helped Traveloka create many valuable touch points, thereby attracting a large number of users to visit the brand's website.
The youthful interface and promotion for Tet trips also contribute to motivating customers to make decisions as soon as they refer to the options from Traveloka.
Outcome:
+40M reach
+2M engagement
856.468 traffics
35.715 likes
Appreciated for its creativity, the campaign was a strong success with its coverage covering all online platforms.
Growth With Us
Các dự án khác
Booking.com is a Dutch online travel agency looking for digital media solutions to increase brand awareness and increase online conversions. Challenge Booking.com is a Dutch online travel agency founded in 1996. Booking.com's goal has always been to bring great experiences with the best quality to its customers. After the impact of the COVID-19 epidemic,…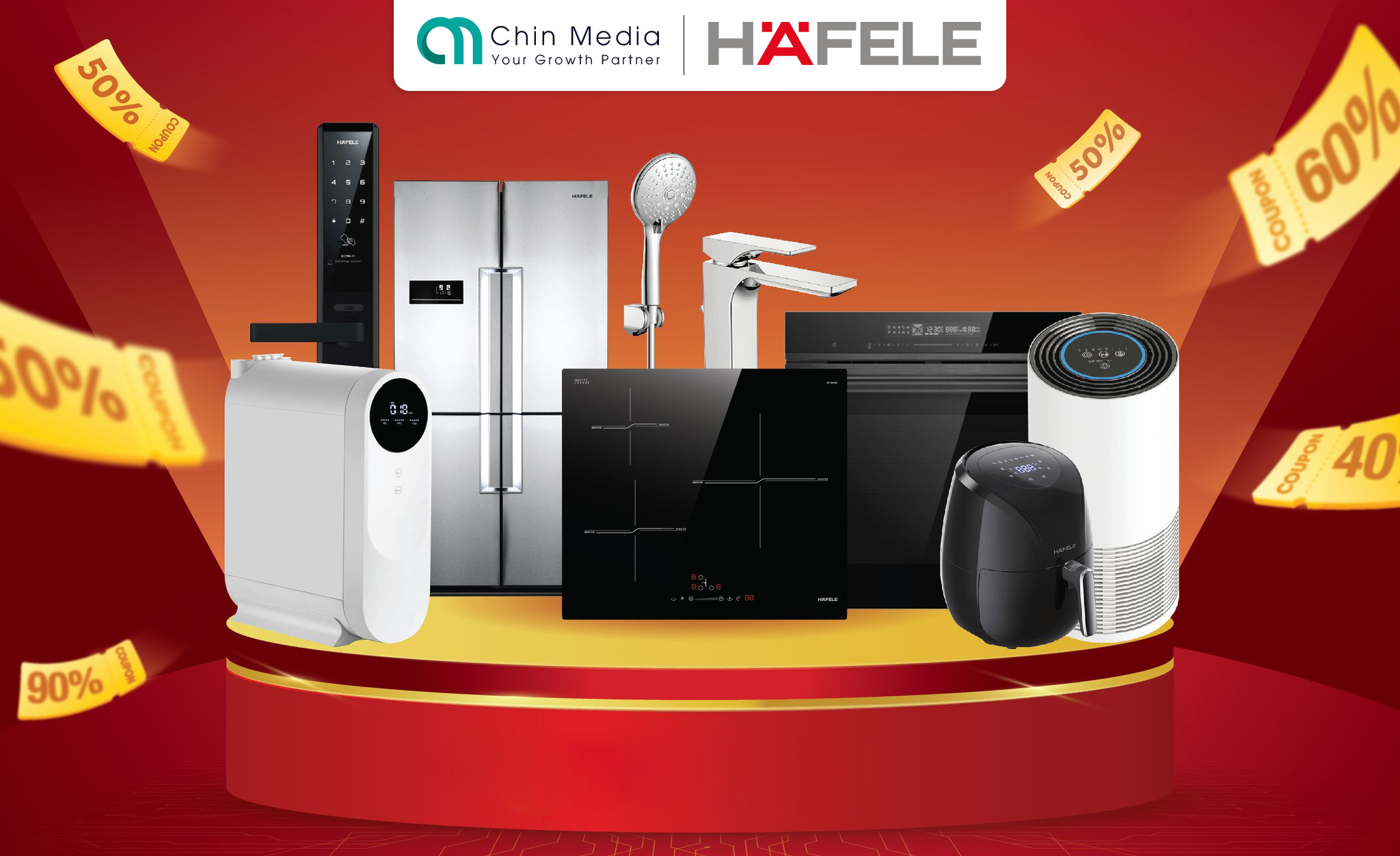 Established in Germany since 1923, Häfele is a world-renowned brand for smart home and project solutions. Chin Media has helped Häfele to strategize with impressive results. Challenge Häfele has been established in Germany since 1923 and specializes in supplying hardware systems, accessories and electronic locking systems with presence in more than 150 countries. In Vietnam,…
Launching a new car line, Toyota needs a digital communication solution to increase the recognition of VIOS cars, attract test drive registrations and find potential customers. Toyota Vietnam Campaign. Challenge Toyota – the world's largest car manufacturer, wants to raise awareness about VIOS (Vios G, GRS, E) and attract potential customers. Toyota's biggest challenge in…