01/02/2023
Toyota Vietnam Campaign – Branding, Lead Gen 2021
+Ad recall
Brand lift survey
Launching a new car line, Toyota needs a digital communication solution to increase the recognition of VIOS cars, attract test drive registrations and find potential customers. Toyota Vietnam Campaign.
---
Challenge
Toyota
– the world's largest car manufacturer, wants to raise awareness about VIOS (Vios G, GRS, E) and attract potential customers. Toyota's biggest challenge in the Vietnamese market is the volatility and shift of consumer attention in the auto industry when there are many new options from the domestic market (VinFast…), along with the strong development of other brands. locally assembled products.
December 2021 when the government decides to reduce the registration tax by 50% for locally assembled car products. It is this decision that has made a great impact on the market and especially Honda's Vios line.
Faced with difficult challenges from the market and policies, Toyota chose Chin Media to solve the problem of brand identity and increase sales for the brand new Vios model from the store.
Solution
Based on the product characteristics of the high-end VIOS car line, Chin Media proposes a solution to "
classify potential customers into two groups, namely Individual Customers and Corporate Customers
".
While individual customers are interested in Comfort in new journeys, Improvement in specifications, Youthful and sporty design, the group of corporate customers need Initial investment costs and costs. Low operating costs, as well as optimal investment support, bring the best rental business performance.
From there, Chin Media proposes different strategies, promotions and creative approaches for each target customer group to attract them from Facebook channels (PE, Traffic, Video, Lead Form), Google (SEM, YT, GDN), Coc Coc ads, ADX and Native ads.
How it works
The Coc Coc search platform gives Toyota a unique competitive advantage and makes it easier to reach the target user file at a lower cost according to cross-platform testing results from Chin Media. From there, Toyota can focus its resources on pushing ads for higher conversion rates with optimal costs.
Installing advanced GA tracking and real-time tracking on the dashboard helps Chin Media quickly make optimal changes to the campaign.
Outcome 
+1.5M clicks
+7.000 leads
Raise awareness about VIOS on online channels
Growth With Us
Các dự án khác
Booking.com is a Dutch online travel agency looking for digital media solutions to increase brand awareness and increase online conversions. Challenge Booking.com is a Dutch online travel agency founded in 1996. Booking.com's goal has always been to bring great experiences with the best quality to its customers. After the impact of the COVID-19 epidemic,…
Traveloka is a leading online travel agency in Southeast Asia, looking for digital media solutions to increase brand awareness and increase online conversion rates. Challenge: Entering the Vietnamese market, Traveloka has difficulty when there are many similar booking/hotel platforms that are popular. Recognizing that barrier, Traveloka focuses on investing in online advertising to optimize market…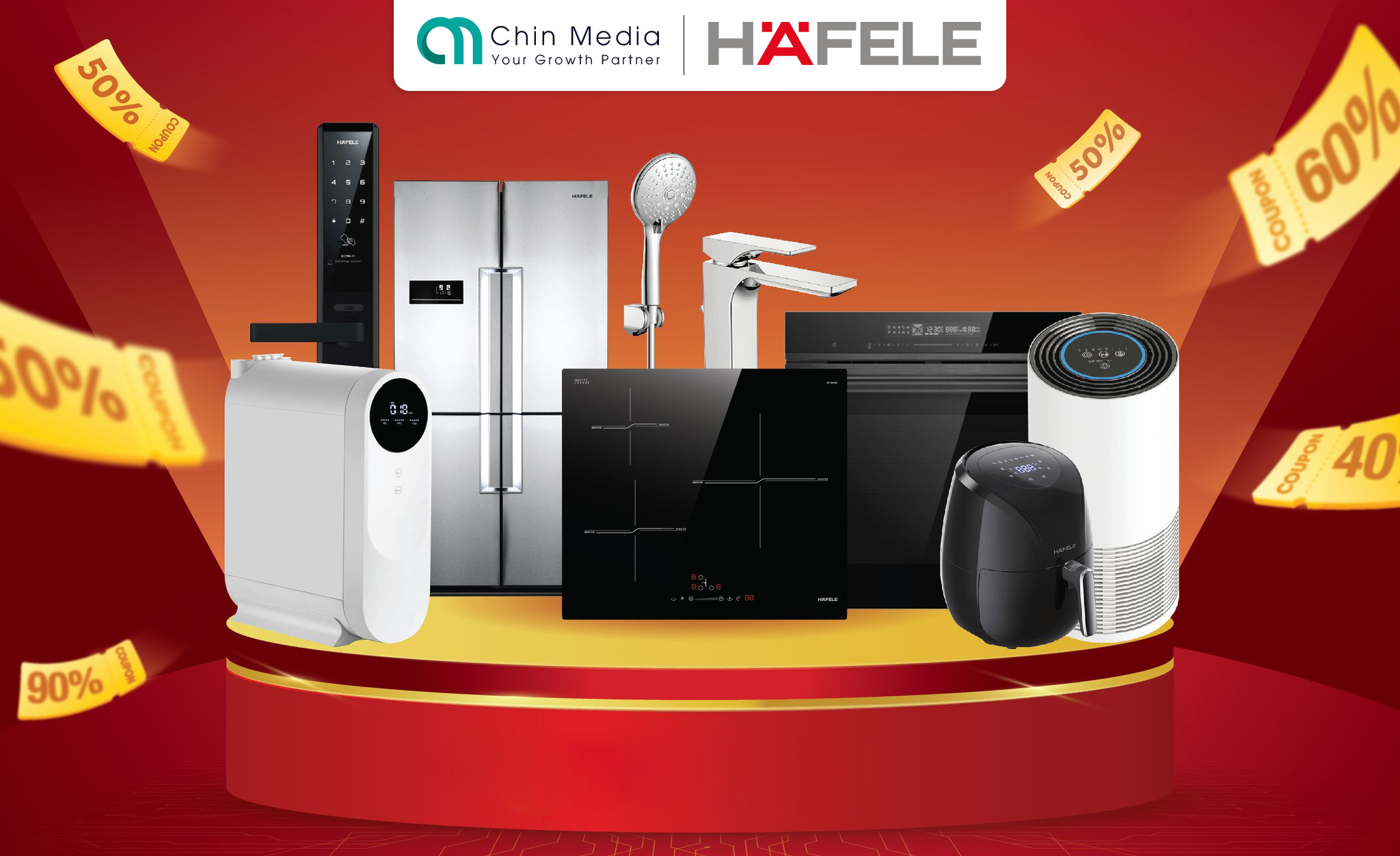 Established in Germany since 1923, Häfele is a world-renowned brand for smart home and project solutions. Chin Media has helped Häfele to strategize with impressive results. Challenge Häfele has been established in Germany since 1923 and specializes in supplying hardware systems, accessories and electronic locking systems with presence in more than 150 countries. In Vietnam,…