01/02/2023
B612 – App Installation Campaign 2021
To promote brand positioning for app B612, Snow Corp Korea needs a solution to attract app installs through a network of KOLs.
Challenge
Snow Corp Korea is one of the leading companies in the field of famous beauty photography applications, the company has owned many famous beauty app names in the hearts of young people, in which app B612 is the target. Group development goals for this year.
Currently, the number of beauty photography apps has reached thousands, so it's difficult for users to choose which app to choose because most beauty apps have the same features. B612 is also having difficulty in positioning its brand in the hearts of photography lovers.
Chin Media is proud to be a companion with Snow Corp Korea in the B612 app launch campaign.
Solution
The most effective solution for the B612 app proposed by Chin Media is "Attract app installs through the review influence from the network of KOLs" to help B612 become the number 1 beauty app in Vietnam.
How it works
The network of KOLs with famous names and a large community of followers, along with building a unique and creative content strategy, have helped the brand build a significant user base.
The platforms that B612 has applied are Facebook, Google UAC, Tiktok, which are popular platforms with a large number of users, especially young users, have helped the App quickly achieve the set numbers.
Outcome
5.5% CR 

+60,000 successful app downloads
Growth With Us
Các dự án khác
Booking.com is a Dutch online travel agency looking for digital media solutions to increase brand awareness and increase online conversions. Challenge Booking.com is a Dutch online travel agency founded in 1996. Booking.com's goal has always been to bring great experiences with the best quality to its customers. After the impact of the COVID-19 epidemic,…
Traveloka is a leading online travel agency in Southeast Asia, looking for digital media solutions to increase brand awareness and increase online conversion rates. Challenge: Entering the Vietnamese market, Traveloka has difficulty when there are many similar booking/hotel platforms that are popular. Recognizing that barrier, Traveloka focuses on investing in online advertising to optimize market…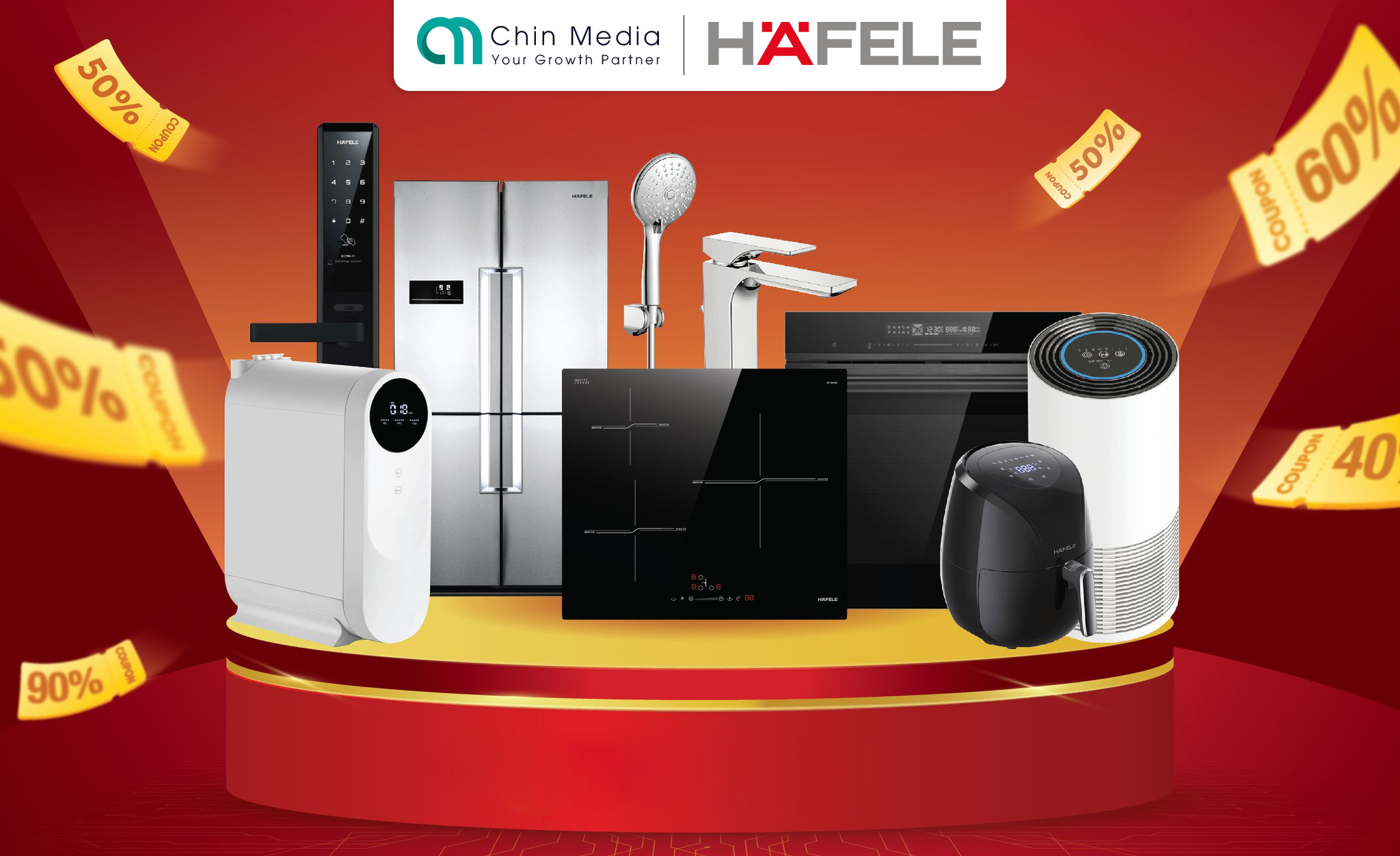 Established in Germany since 1923, Häfele is a world-renowned brand for smart home and project solutions. Chin Media has helped Häfele to strategize with impressive results. Challenge Häfele has been established in Germany since 1923 and specializes in supplying hardware systems, accessories and electronic locking systems with presence in more than 150 countries. In Vietnam,…