01/02/2023
Tanakan – Branding Campaign 2021
Ipsen a leading French pharmaceutical corporation has launched a brain supplement Tanakan with superior features, but has difficulty in competing with local products. Chin Media has accompanied Ipsen to regain its market share.
---
Challenge
Established in 1929 in France,
Ipsen
Group is one of the top 5 French pharmaceutical groups with many representative offices in more than 115 countries around the world. Products of Ipsen Group have been present on the Vietnamese market for more than 20 years, especially in the treatment of brain disorders Tanakan.
However, today the market for brain supplements in Vietnam is being fiercely competitive by domestic products, so Ipsen is losing its market share and leading to a decrease in brand awareness.
With Ipsen, Chin Media was selected as a prestigious media partner to help the Tanakan brain tonic product line become an exclusive brand providing quality products from France.
Solution
The best solution for Ipsen proposed by Chin Media is the "Strategy to reposition the brand through changing the target audience", focusing on digital media to reach a wide range of young people, in addition to adult audience as usual and   with content focusing on reputation and experience in the national tonic market.
How it works
Analyze and offer 3 groups of potential customers: working people, middle-aged people and elderly people instead of before, Tanakan products only targeted the elderly. This will help Tanakan cover more potential customer groups.
Take advantage of the digital media channels that the three groups above use the most to optimize their reach through a series of creative, hot and trendy articles exclusively produced by the creative Chin Media team.
Re-research the keyword set to expand more keywords from competitors to achieve maximum search coverage.
Outcome
+12M Reach
+2M Views
180.000 Engagement
Growth With Us
Các dự án khác
Booking.com is a Dutch online travel agency looking for digital media solutions to increase brand awareness and increase online conversions. Challenge Booking.com is a Dutch online travel agency founded in 1996. Booking.com's goal has always been to bring great experiences with the best quality to its customers. After the impact of the COVID-19 epidemic,…
Traveloka is a leading online travel agency in Southeast Asia, looking for digital media solutions to increase brand awareness and increase online conversion rates. Challenge: Entering the Vietnamese market, Traveloka has difficulty when there are many similar booking/hotel platforms that are popular. Recognizing that barrier, Traveloka focuses on investing in online advertising to optimize market…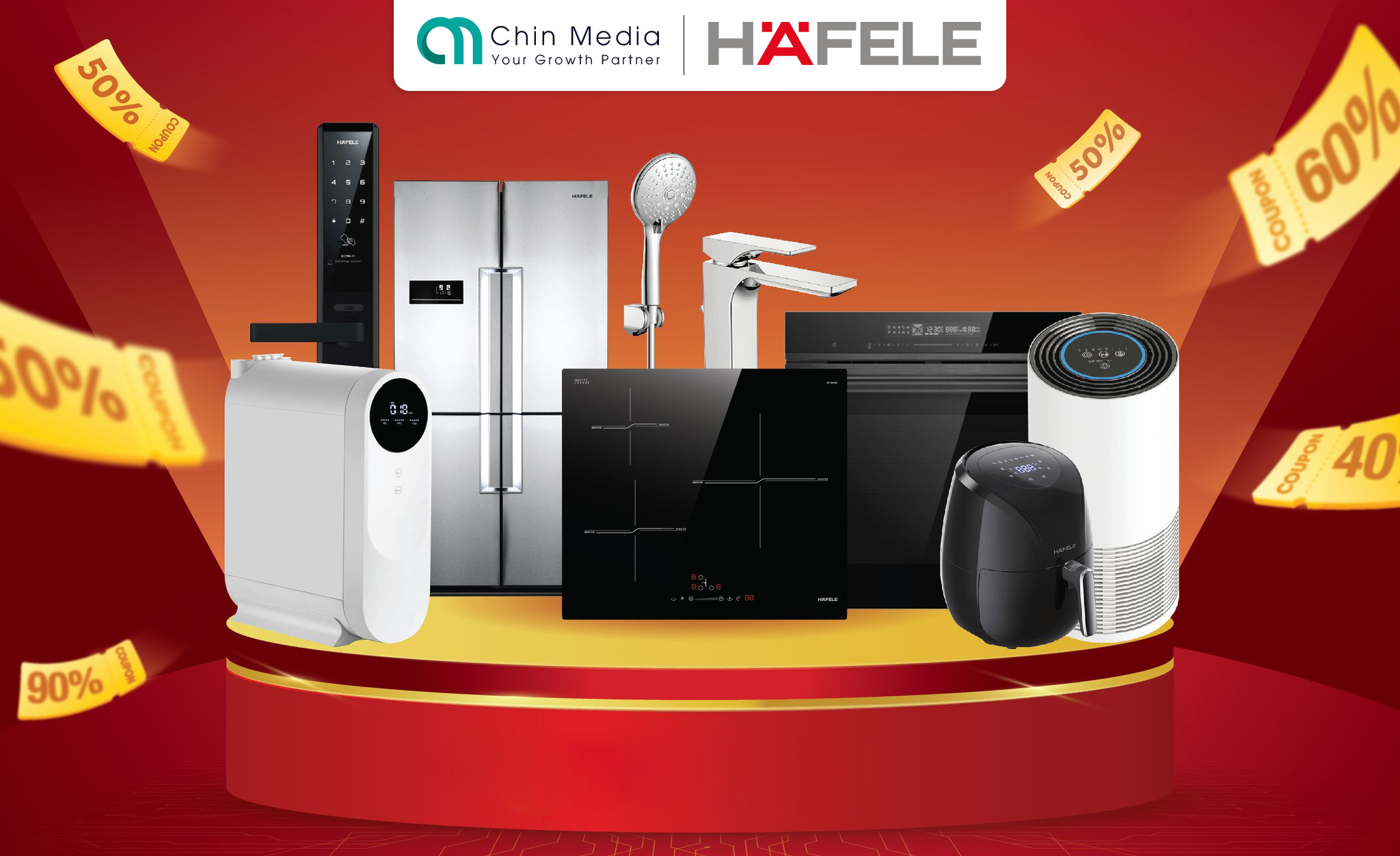 Established in Germany since 1923, Häfele is a world-renowned brand for smart home and project solutions. Chin Media has helped Häfele to strategize with impressive results. Challenge Häfele has been established in Germany since 1923 and specializes in supplying hardware systems, accessories and electronic locking systems with presence in more than 150 countries. In Vietnam,…