31/01/2023
POCARI SWEAT – Attract More Awareness 2021
POCARI SWEAT is an ion supplement drink from Japan. With a composition of WATER and ESSENTIAL IONS similar to body fluids, absorbed into the body 2.2 times faster than normal water.
---
Challenge of POCARI SWEAT:
A product of Japan's leading pharmaceutical corporation, Otsuka, established in 1921, is a product recommended by Japanese doctors when the body sweats and loses body fluids.
POCARI SWEAT want to increase brand awareness.
Solution:
With this request from POCARI SWEAT, Chin Media will use the MASS Branding Awareness method
Build all media content revolving around 2 stories "Điều Dziệu Kì Từ Ion" and "Úm Ba La, Pocari hiện ra"
How it work:
The image of POCARI SWEAT is "covered" with a dense density on Social channels with creative content that easily attracts the target audience to interact and discuss.
Pocari appears with regular frequency on all platforms, making it easy for the product to be remembered and become a familiar choice for users.
Outcome:
33M+

Total Reach

~53,4K

Engagement

>11M

Video View
Growth With Us
Các dự án khác
Booking.com is a Dutch online travel agency looking for digital media solutions to increase brand awareness and increase online conversions. Challenge Booking.com is a Dutch online travel agency founded in 1996. Booking.com's goal has always been to bring great experiences with the best quality to its customers. After the impact of the COVID-19 epidemic,…
Traveloka is a leading online travel agency in Southeast Asia, looking for digital media solutions to increase brand awareness and increase online conversion rates. Challenge: Entering the Vietnamese market, Traveloka has difficulty when there are many similar booking/hotel platforms that are popular. Recognizing that barrier, Traveloka focuses on investing in online advertising to optimize market…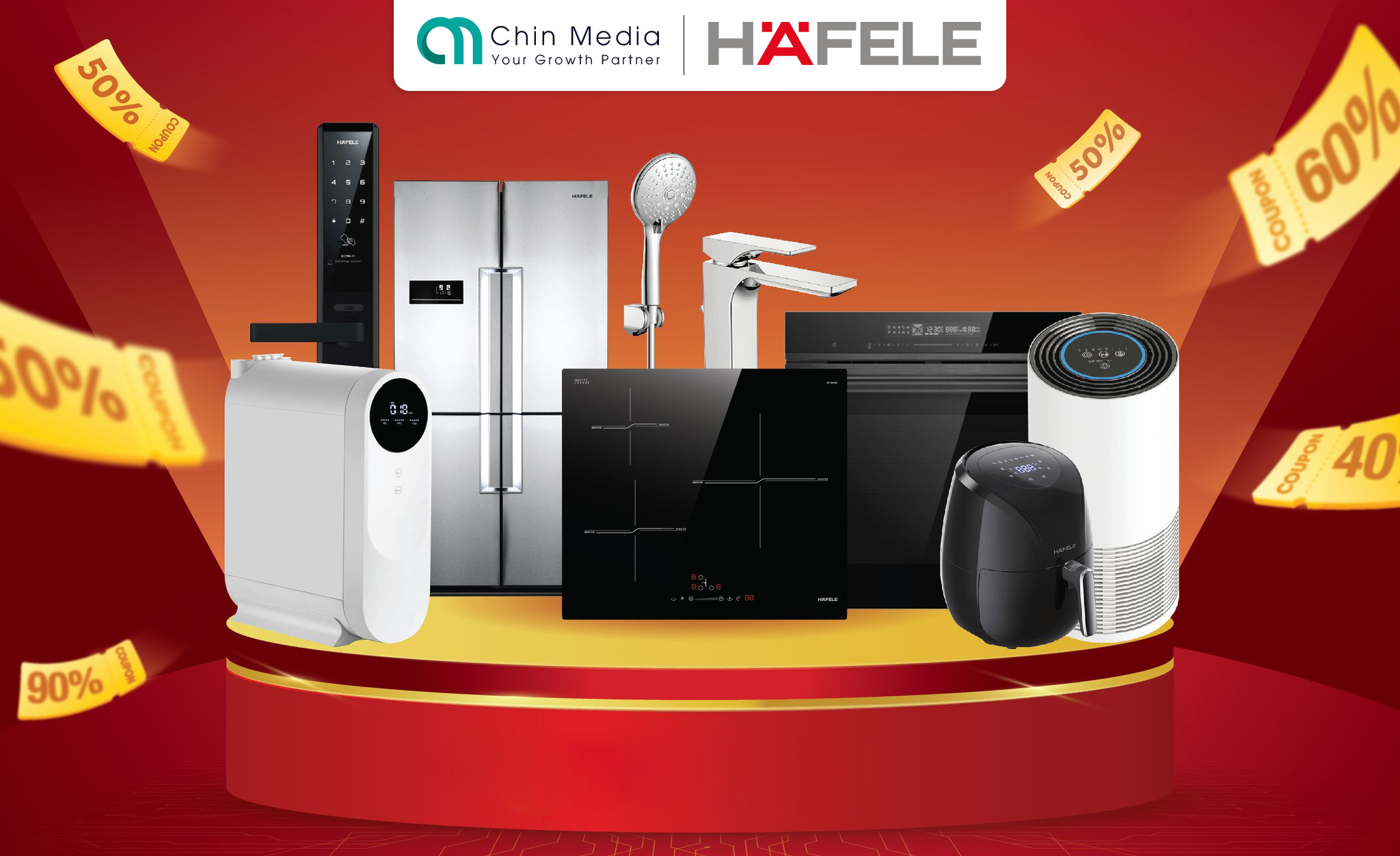 Established in Germany since 1923, Häfele is a world-renowned brand for smart home and project solutions. Chin Media has helped Häfele to strategize with impressive results. Challenge Häfele has been established in Germany since 1923 and specializes in supplying hardware systems, accessories and electronic locking systems with presence in more than 150 countries. In Vietnam,…