01/02/2023
Bridgestone Vietnam – Branding Campaign 2021
+8,9%
Campaign engagement rate
Expanding the market, Bridgestone Vietnam needs a digital communication solution to increase the awareness of high-end Japanese tire products and attract orders from new customers. Bridgestone Vietnam Campaign.
Challenge
As one of the famous and leading corporations in the world, specializing in providing a wide range of tire products with prestigious quality for passenger cars and commercial vehicles at home and abroad.
Bridgestone
has been operating for more than 90 years and entered Vietnam for more than 10 years with the company name Bridgestone Vietnam.
Bridgestone Vietnam realizes that the market share of tire products is increasingly fierce when there are many domestic and foreign competitors participating, leading to attracting more new customers from the rival side. hard. In addition, along with the strong development of social networks, consumers tend to interact and search for information about brands before making a decision to use.
Therefore, the problem that Bridgestone Vietnam is facing is taking advantage of social networks to increase brand awareness and boost interactions with the right customers. And Chin Media is proud to be the partner that Bridgestone Vietnam trusts to choose to solve this problem.
Solution
With extensive experience in many optimization projects for increasing brand awareness, Chin Media proposed the "perfect strategic triangle (3C model)" to reshape the Bridgestone brand. Specifically, Chin Media team chooses Google channels (SEM, GDN), Facebook (PE, Traffic, Mess, Brand Awareness).
Along with that is continuous A/B testing on all platforms to introduce promotions, increase direct interaction with potential customers, thereby directing users to leave messages, visit websites. , e-commerce site to purchase.
How it works
Deliver the creative key message "Solution for your journey" by highlighting Bridgestone's relationship with customers, partners and the community. Thereby helping customers reshape the brand image of Bridgestone as a reliable partner for every journey in life.
Focus on 3 main angles of content in descending weight: branding (40%) – channel & promotion (40%) – product (20%) combined with creative stories highlighting Bridgestone's role in the world. Life is not only about selling, but also being a perfect partner in every way.
Promote articles on Bridgestone's Fanpage in the form of posts, fun videos and real-time tracking on the dashboard to understand and continuously improve the quality of the campaign.
Outcome
+192.202 views

+8,9% ER

+500 successful order
Growth With Us
Các dự án khác
Booking.com is a Dutch online travel agency looking for digital media solutions to increase brand awareness and increase online conversions. Challenge Booking.com is a Dutch online travel agency founded in 1996. Booking.com's goal has always been to bring great experiences with the best quality to its customers. After the impact of the COVID-19 epidemic,…
Traveloka is a leading online travel agency in Southeast Asia, looking for digital media solutions to increase brand awareness and increase online conversion rates. Challenge: Entering the Vietnamese market, Traveloka has difficulty when there are many similar booking/hotel platforms that are popular. Recognizing that barrier, Traveloka focuses on investing in online advertising to optimize market…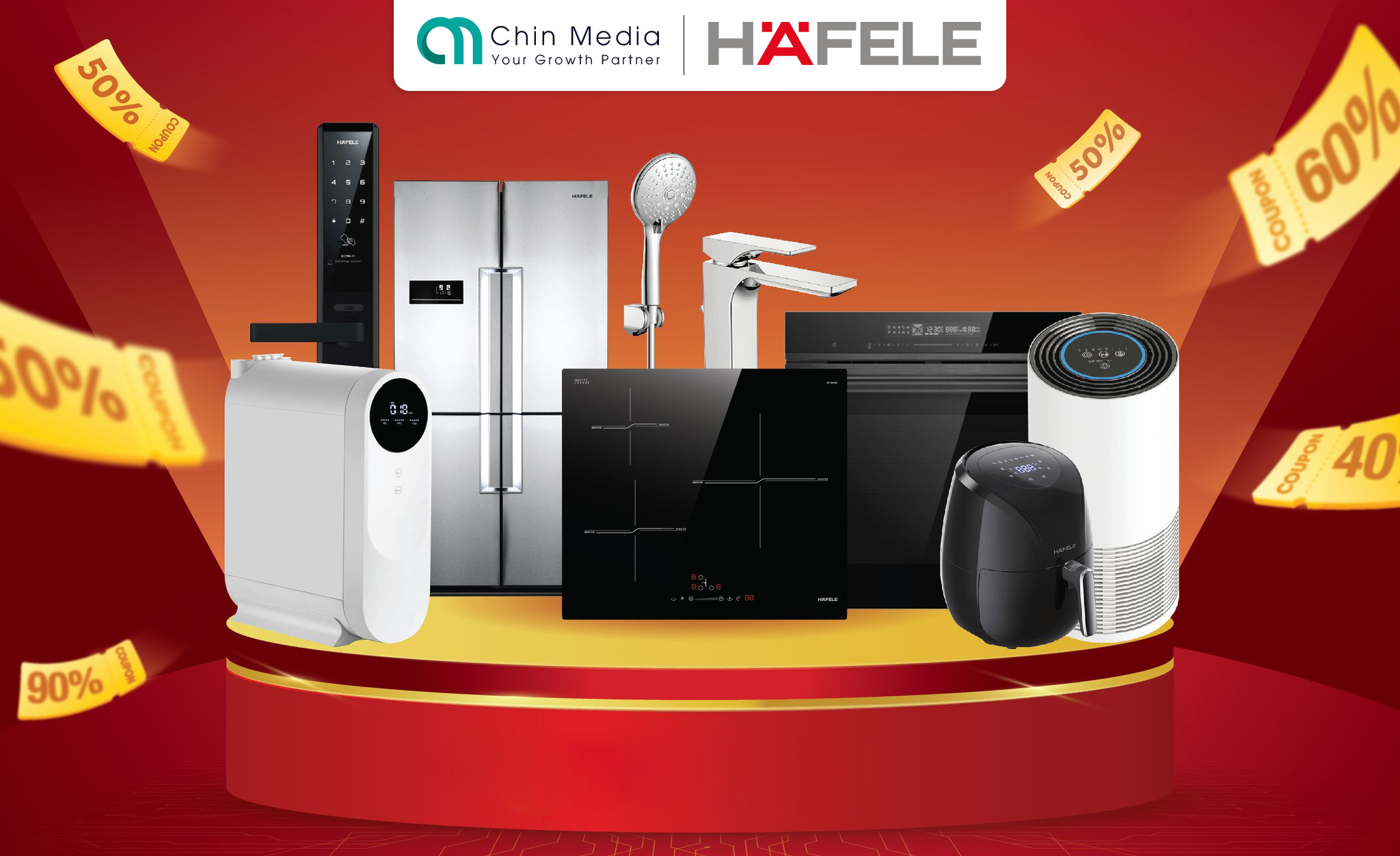 Established in Germany since 1923, Häfele is a world-renowned brand for smart home and project solutions. Chin Media has helped Häfele to strategize with impressive results. Challenge Häfele has been established in Germany since 1923 and specializes in supplying hardware systems, accessories and electronic locking systems with presence in more than 150 countries. In Vietnam,…