01/02/2023
Yokohama – Branding Campaign 2022
Yokohama Tire Vietnam Co., Ltd was established in 1997 and entered the Vietnamese market for more than 10 years. Here Yokohama has also promoted its advantages in technology and human resources.
---
Challenge
Yokohama has been involved in the Vietnamese tire market for more than 10 years, but it is still difficult to maintain a central position in this market because there are too many competitors. Chin Media has helped Tokohama reposition the brand and achieve remarkable success.
However, the tire market in Vietnam in general and in the world in particular is fiercely competitive, with the participation of local brands, it will be difficult for a product from Japan to gain a position in the hearts of people. Vietnamese.
Coming to Chin Media, we have accompanied Yokohama to regain its market share.
Solution
Chin Media
proposes the solution "
Building media content in a new and modern way
" for tire products from Japan. Thereby increasing brand awareness and driving traffic to the website, increasing orders on the
e-commerce channel
.
E-commerce and especially e-com sites are a very popular trend in Vietnam when helping brands have a well-organized showcase in front of a large number of users. Using the brand's e-com site as a marketing hub also helps in processing user data more accurately and reduces dependence on exchanges or other platforms.
Website conversion is the trick that Chin Media focuses on using in the campaign in conjunction with Yokohama to create growth momentum for the brand.
How it works
Taking advantage of the ability to flexibly change with creative content from Chin Media, Yokohama and Chin Media's digital team have continuously tested and constantly come up with creative content to attract users both on the Website and on Owned media channels. of the firm. Thereby creating a deep impression among users about the Core usp of Yokohama products.
The auto industry's features make it easy for Chin Media's well-rounded marketing videos to attract users from multiple platforms. Chin Media took advantage of that to run advertising types such as Youtube true view, discovery…
Outcome
+1M reach

+300.000 views

+68.000 engagement
Growth With Us
Các dự án khác
Booking.com is a Dutch online travel agency looking for digital media solutions to increase brand awareness and increase online conversions. Challenge Booking.com is a Dutch online travel agency founded in 1996. Booking.com's goal has always been to bring great experiences with the best quality to its customers. After the impact of the COVID-19 epidemic,…
Traveloka is a leading online travel agency in Southeast Asia, looking for digital media solutions to increase brand awareness and increase online conversion rates. Challenge: Entering the Vietnamese market, Traveloka has difficulty when there are many similar booking/hotel platforms that are popular. Recognizing that barrier, Traveloka focuses on investing in online advertising to optimize market…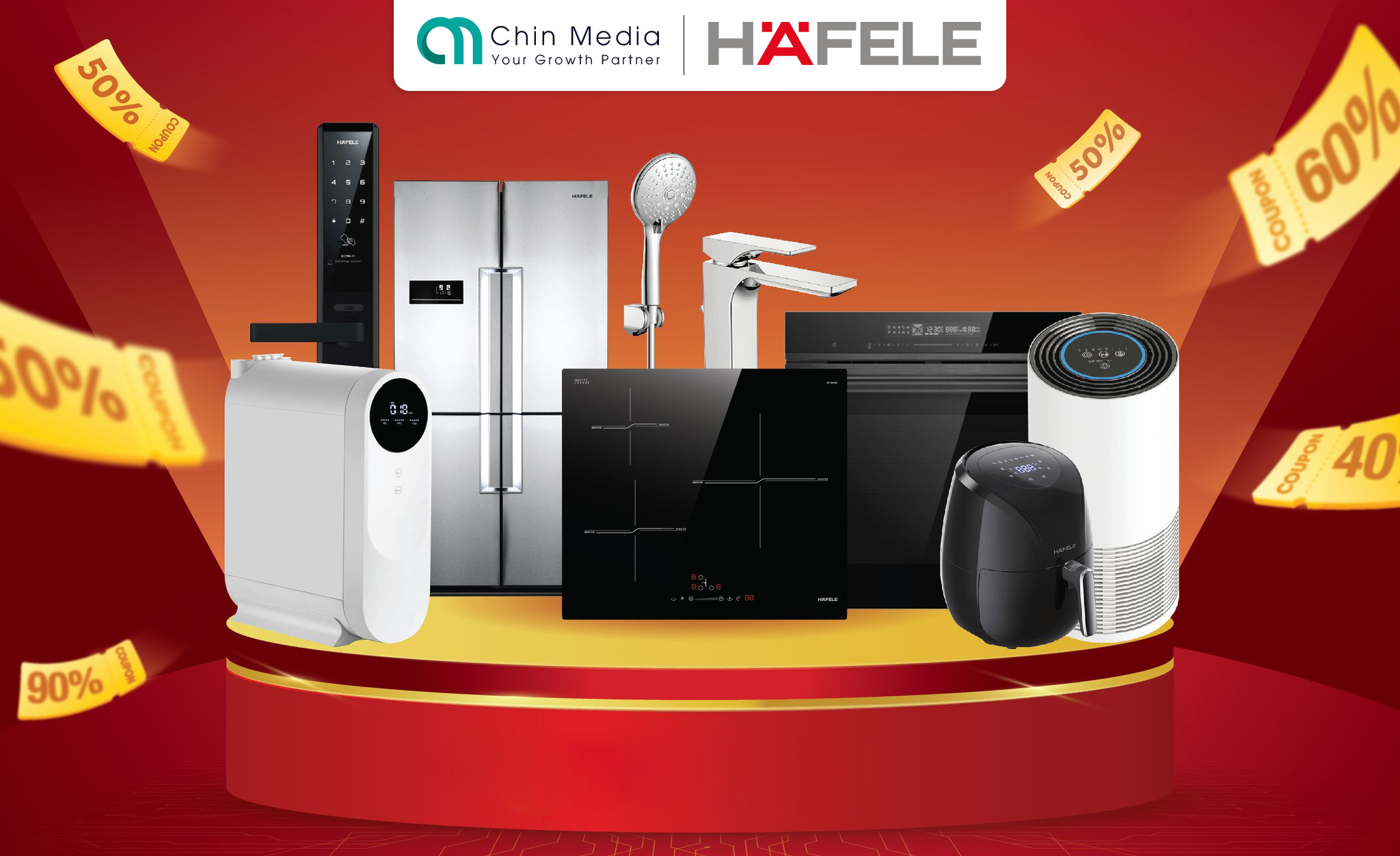 Established in Germany since 1923, Häfele is a world-renowned brand for smart home and project solutions. Chin Media has helped Häfele to strategize with impressive results. Challenge Häfele has been established in Germany since 1923 and specializes in supplying hardware systems, accessories and electronic locking systems with presence in more than 150 countries. In Vietnam,…